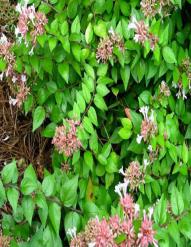 My name is Edward Pressley. Owner of Edward&Son's Lawn Care. Locally born and raised.  As a young boy I had always dreamed of becoming a Landscaper. Started out mowing neighbors as a child my interest grew more and more. Finally at the age of 17 I was giving the opportunity to work for a professional landscape outfit located out of Concord NC. Quickly I realized Landscaping was my passion. After 4 years in the industry my knowledge of plants, shrubs, trees and turf lead to amazing challenge to become a business man. January 2010 Edward&Sons opened and has provided landscape and landscape maintenance all over North Carolina, not only providing 5star services but making a lot of great people.  Providing top notch services for each and every property is my first priority.

Thanks for your interest in Edward&Son's Lawn Care

Edward Pressley                                                                                               OWNER

.